Sorry, a few days late on this month's #WATWB post due to some unexpected challenges. While dealing with them, I struggled with who or what to profile this time around. In light of all the hyperpartisan issues in America and the multitude of ethnic, racial and religious conflicts around the world I came up with the International Red Cross and Red Crescent Movement. For those unaware, the Red Crescent serves Islamic countries and the Red Cross most of the rest. There's no value in my researching and delineating humanitarian aid distinctions here. So instead, I'll just blockquote the summary from their website along with adding the icon used in certain appropriate cases.
The International Red Cross and Red Crescent Movement is a global humanitarian network of 80 million people that helps those facing disaster, conflict and health and social problems. It consists of the International Committee of the Red Cross, the International Federation of Red Cross and Red Crescent Societies and the 191 National Red Cross and Red Crescent Societies.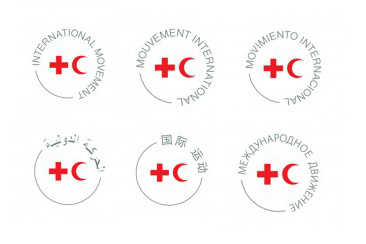 People around the world are served by the constituent members and volunteers–sometimes in unexpected ways. Food, shelter and medical care in response to disasters are well known. Here's a link to another form of aid, communication with family.